Intelligent
AI-powered

search solutions
Create competitive advantages and improve business results with AI-powered enterprise search. Reimagine enterprise-wide knowledge discovery with AI to drive smart self-service and support for your customers, partners and employees.
Proven benefits of an informed organization
Boost employee productivity
Employees work better and faster when they have a central place to get their questions answered and can find relevant information and insights.
Speed up innovation
The more people with diverse expertise can access relevant information, the more they can identify critical business insights, drive opportunities, and gain a first-mover advantage.
Increase knowledge sharing
DeepAI Intelligent search solution enables organizations to surface the know-how and experience of their best employees, in many cases preventing that knowledge from becoming "hidden" when an employee leaves.
We enable you to deliver a single AI-enhanced search environment in multiple ways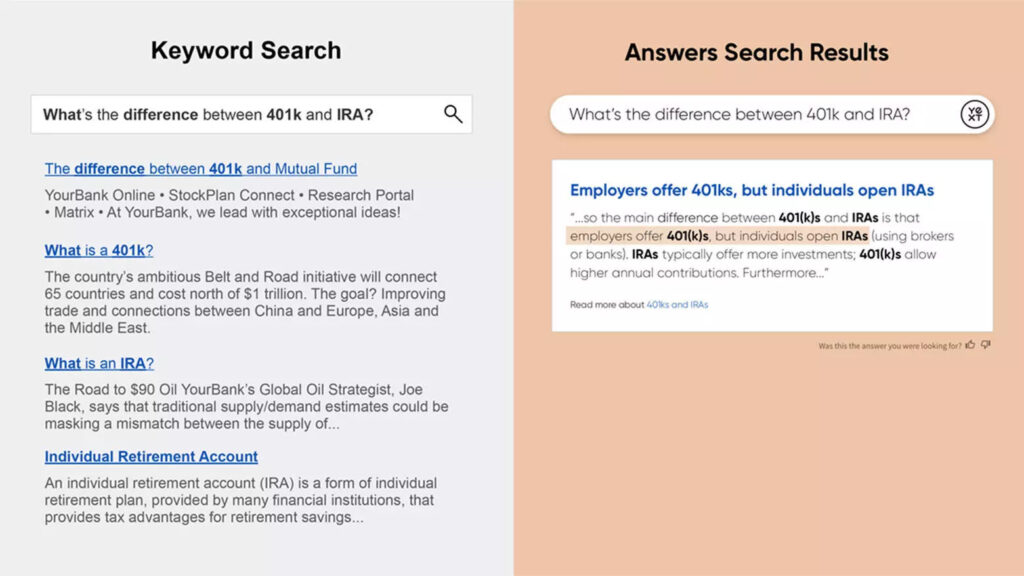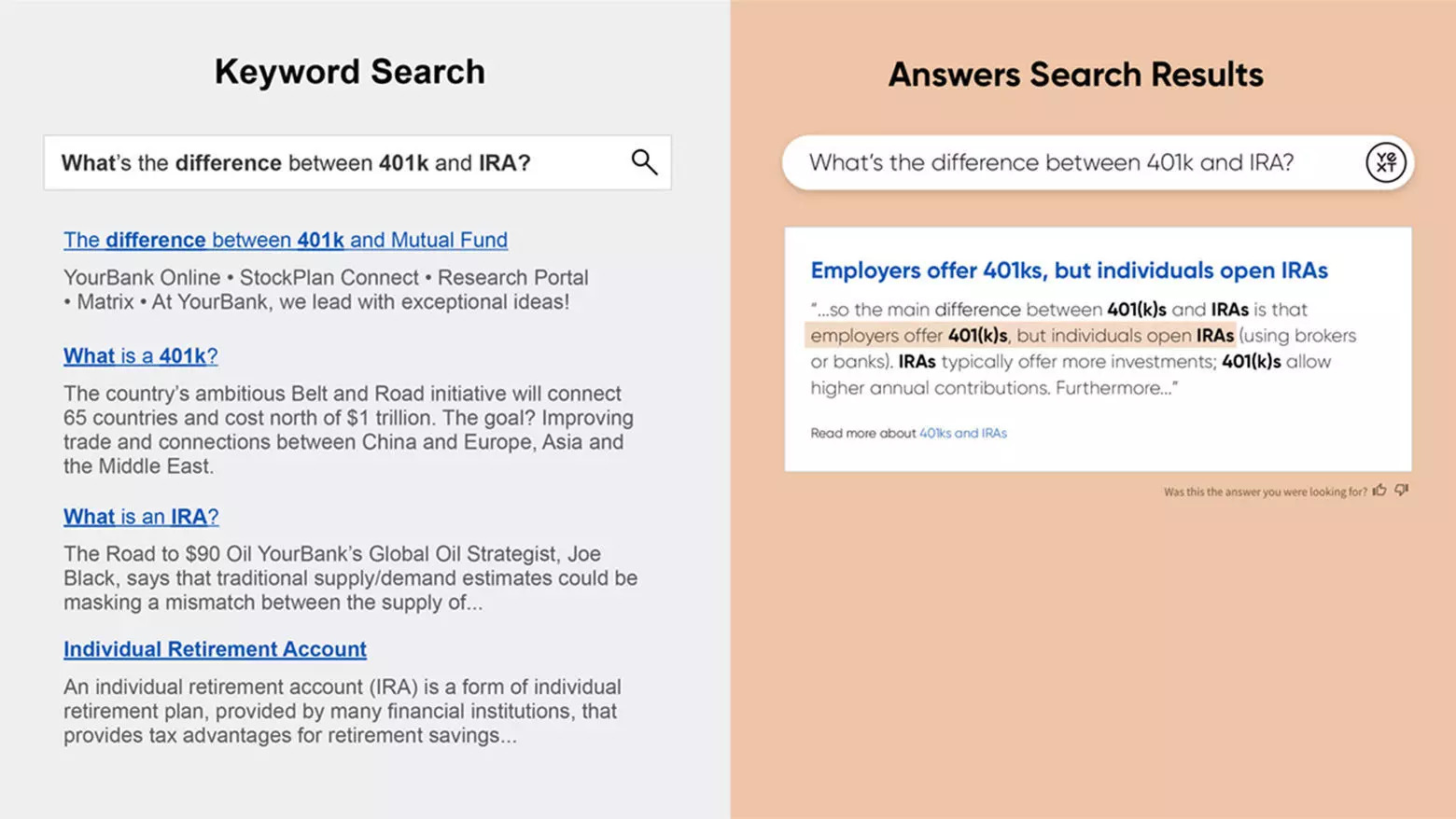 Find Answers from Everywhere
Information is often spread across multiple content sources like community, help center, support portal and developer documentation, to name a few. DeepAI's enterprise search acts as a single point of access to all of them, indexing platforms as varied as Jira, Confluence, MindTouch, MadCap, Docx, PDF, etc.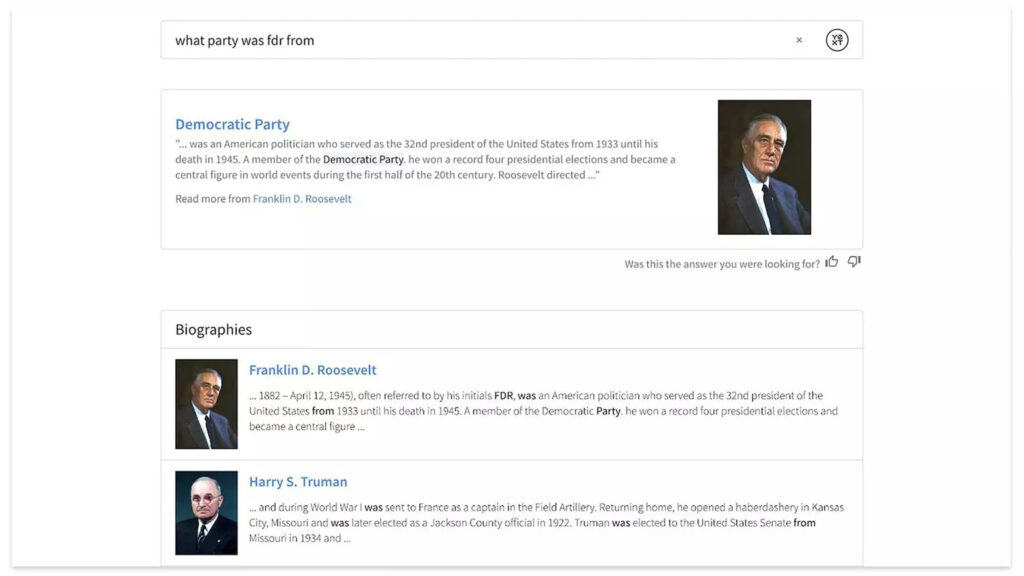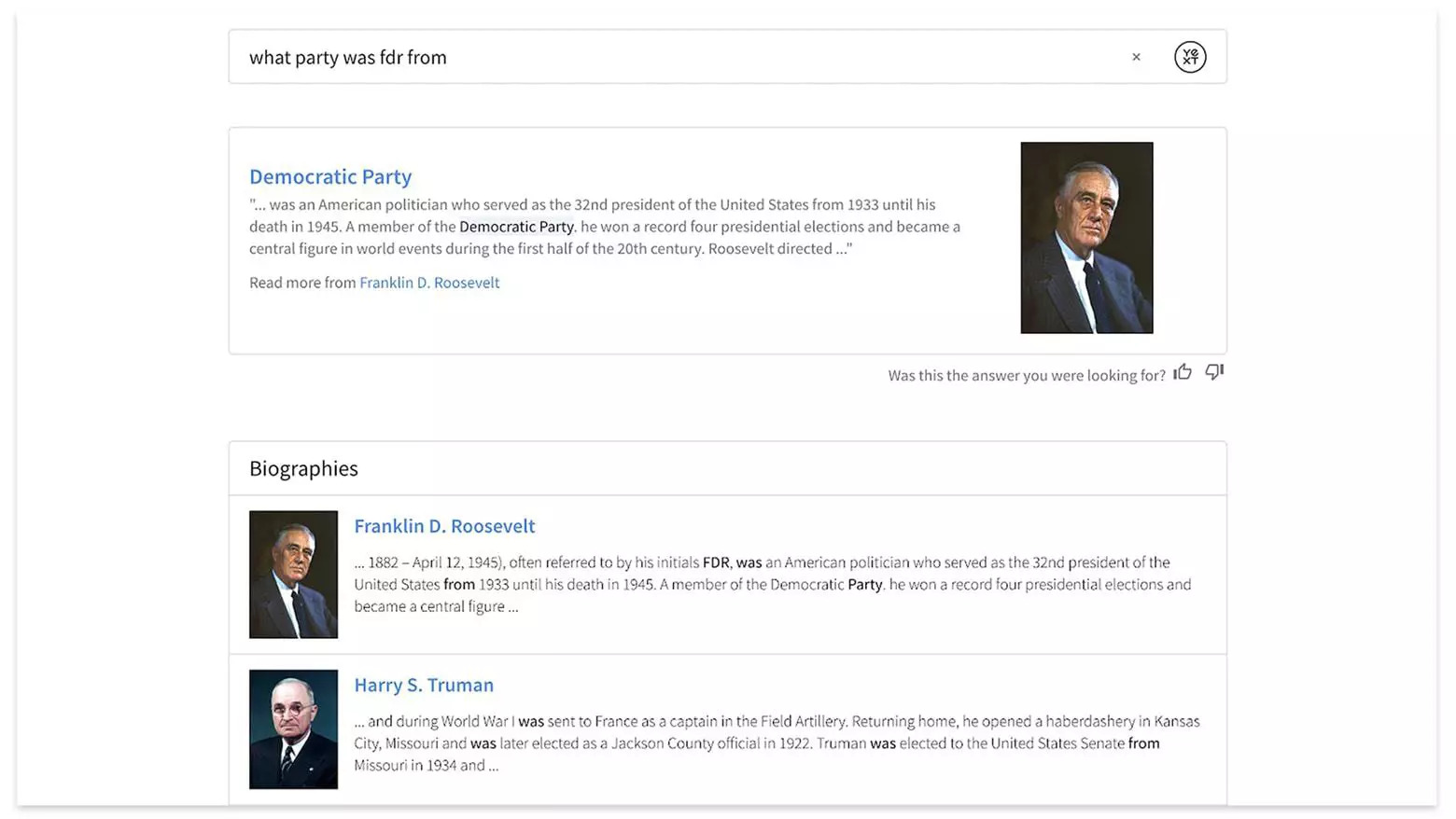 Experience AI-Powered Relevance
AI is no gimmick. It uses smart algorithms to assess earlier queries and even rearrange results so that every search provides better and more relevant results than the previous one.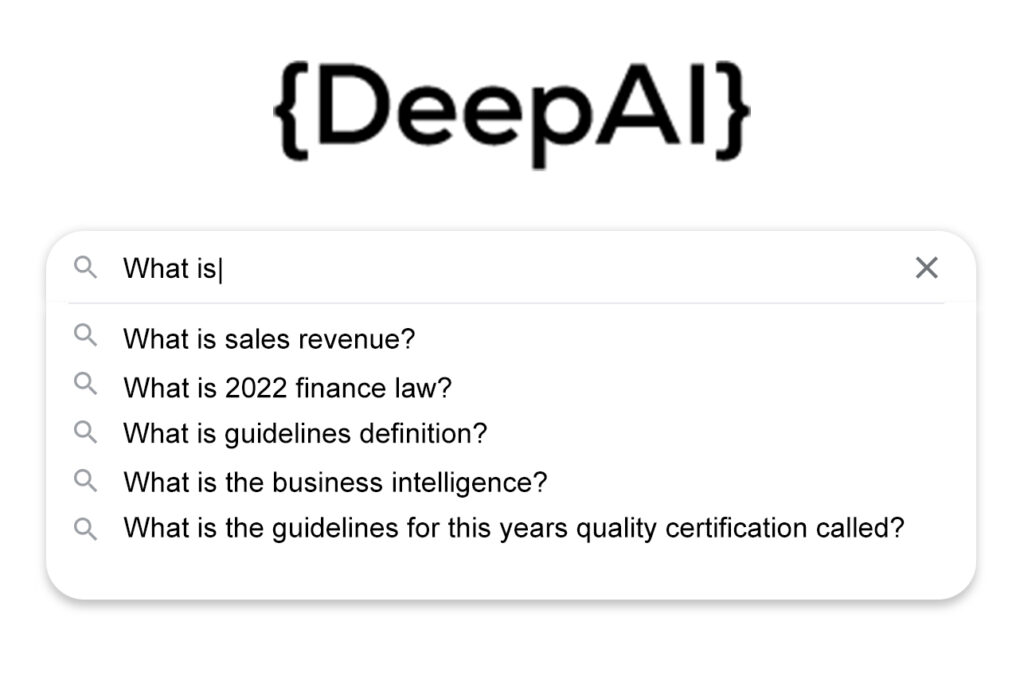 Type the Way You Think
Every person doesn't type in grammatically perfect or entirely logical word strings. DeepAI's NLP (Natural Language Processing) understands users' intent and gives nifty suggestions to eradicate this issue altogether.
Retrieve Information Securely
Ensure data security with a unified enterprise search that comes with 256-bit data encryption. Retrieve information respecting access privileges across all content sources and native platforms.
Consulting and implementation solutions
With deep expertise in search engines and unstructured content analytics, we bring a full range of services to help clients transform their traditional search into more intelligent enterprise search applications.
Know What People Love and Need
Evaluate what's working and what's not with advanced analytics that allow you to identify content gaps. SearchUnify's enterprise search highlights queries that are not returning any results, thus informing your content creation with the needs of the customer.
See What's Possible
Search Cloud Platform
DeepAI offers the most complete and advanced features for accelerating the delivery of search-based applications.
See What's Possible
Exclusive
Search Cloud as a Service
DeepAI delivers a complete library of pre-built features proven to deliver the best search relevance from day 1.
See What's Possible
Question-answer system development
Get Started in a Day
A good solution is one which quickly springs into action. With DeepAI's out of the box connectors, you can effortlessly integrate your online platforms and deploy the enterprise search in as little as 24 hours.
See What's Possible
New
Advanced content processing and enrichment
Leverages DeepAI's Content Processing technology to acquire and enrich content from a wide variety of data repositories.
See What's Possible
Intelligent Search for

Business.

Data.

Documents.

Images.

Products.

Contracts.

Everyone.
Find critical answers and insights from your business data using AI-powered enterprise search technology. Deliver relevant, actionable answers wherever your customers, employees, and partners look for information. Information is power. With DeepAI Search technology, you can find critical answers and insights from your business data using a simple interface that delivers relevant information wherever customers, employees or partners look for it.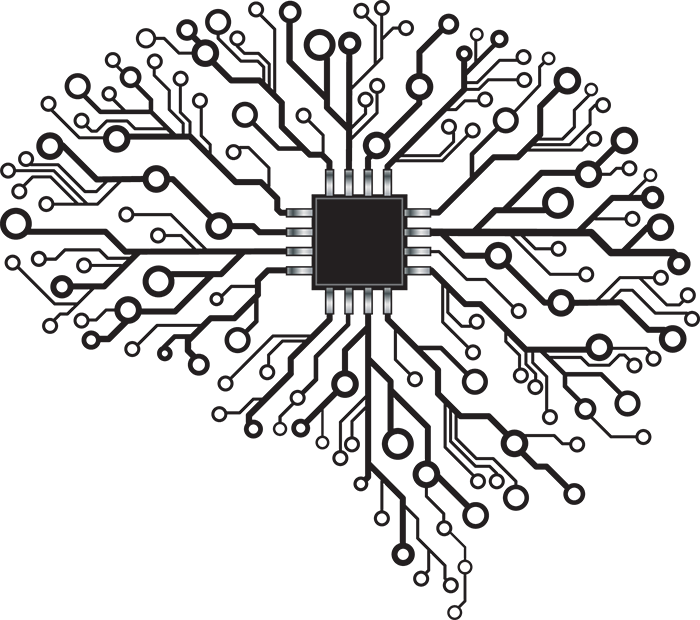 Ready to integrate with your stack











Redefining Enterprise Search
By bringing the internet to the enterprise, we help maximize the value of your intranet and digital transformation projects. Our technology delivers unparalleled enterprise search experiences that specifically focus on users – delivering highly personalized and relevant results.