Welcome to DeepAI – the vanguard of advanced artificial intelligence solutions. We are a startup that combines the limitless potential of AI with innovation, breaking barriers and redefining what's possible. Specializing in semantic search, AI-based content generation, and Large Language Model (LLM) development, we offer a dynamic portfolio of services tailored to meet a wide spectrum of needs.
Our flagship solution, DeepCORE, is a testament to our expertise. DeepCORE is an extraordinary generative AI model that excels in creating varied forms of content. Whether it's text, images, videos, or more, DeepCORE's advanced algorithms leverage the power of billions of parameters to create data-driven outputs. Our AI solution mirrors renowned models like ChatGPT, DALL-E, and Bard in its ability to learn and adapt to structured language and various writing styles, making it an unparalleled tool for content generation.
Whether you are an individual, business, or developer, we are ready to provide you with a spectrum of AI solutions tailored to your needs: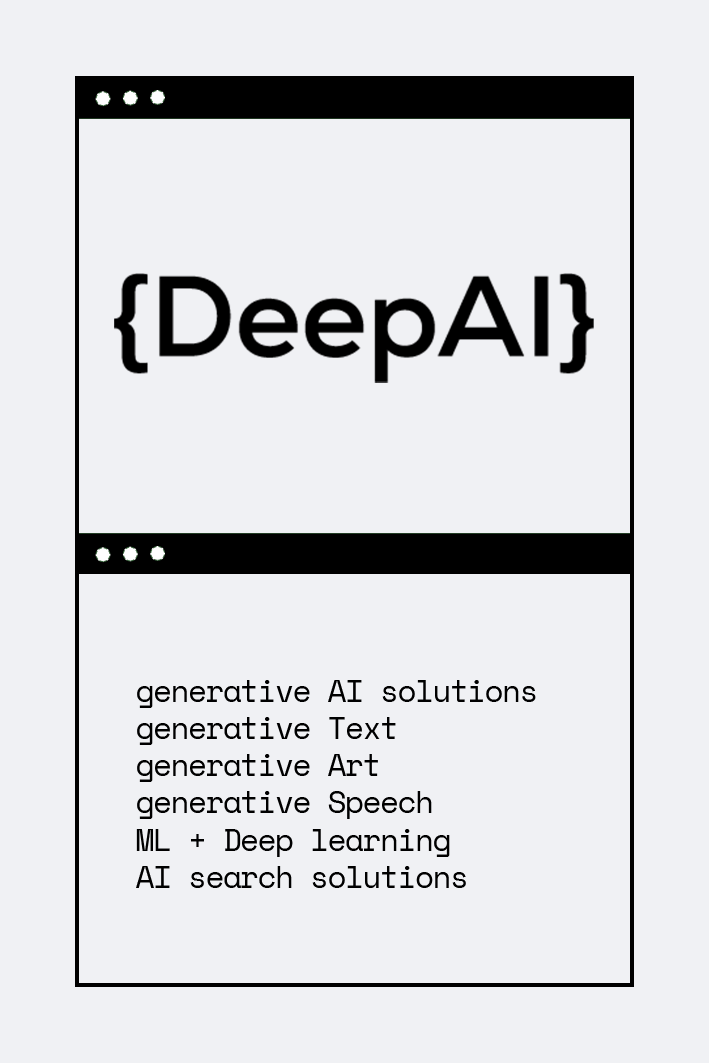 At the heart of DeepAI, technology and innovation combine to create AI solutions that are transforming the future. We continually strive to redefine the cutting edge, driving advancements in AI technology that pave the way for novel applications and efficiencies.
Our AI technology stack is built upon years of research and development, incorporating the latest breakthroughs in machine learning, deep learning, natural language processing, and computer vision. This deep-rooted technological expertise allows us to develop advanced AI models like DeepCORE, which excels in a wide range of tasks, from content generation to translation, summarization, and more.
What sets us apart is not only our advanced technology but also our commitment to our clients. We are dedicated to empowering each of our clients to harness the potential of AI, tailoring our solutions to their unique needs and challenges. From the moment of engagement, our team works closely with you to understand your goals, providing end-to-end support throughout the integration process.
We understand that AI adoption can be a complex journey, and we're committed to making it as seamless as possible. Our expert consultants are on hand to provide strategic insights, guide you through the intricacies of AI transformation, and help you leverage AI to its fullest potential.
DeepAI is more than just an AI provider; we're a community of innovators, thinkers, and explorers who are passionate about pushing the boundaries of what's possible with AI. We invite you to join us on this journey, as we shape the future of AI together. Embrace the future of AI with DeepAI. Explore our solutions today, and let's transform tomorrow, together.
"DeepAI - Unleashing Potential, Shaping Futures"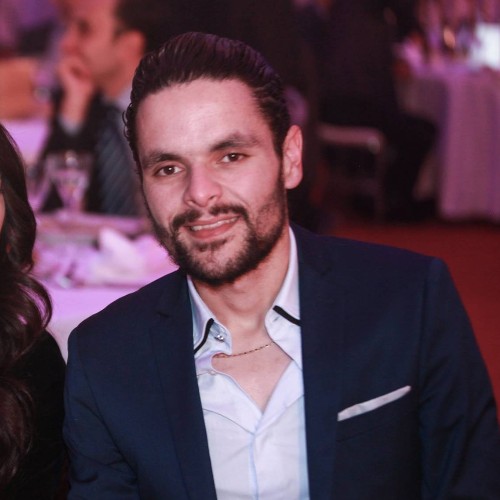 We're excited to help you on your journey to AI transformation. To get started, reach out to us through one of the following channels.